Greetings;
Before I discuss takeaways from SEARS, I thought I would share a photo from the interesting/cool exhibit "The Road Ahead: Reimagining Mobility", at the Smithsonian Cooper Hewitt Museum (in the old Vanderbilt Mansion in my very neighborhood in NYC) ending Sunday.  For those of you who can't make it, you can take a virtual tour, appropriate I guess.  My only complaint is that it is sort of like the old Disney Epcot – the exhibits are in many cases sponsored ads, such as this on truck platooning, by….Peleton (others by Waymo, Virgin, etc).  Of note this week is Volvo's warning to its peers (and they are looking at you, Elon) on the "irresponsibility" of, in effect, over-promising and rushing driverless technology……up.
The photo at the bottom is the expected future warning sign if a human driver ever took the wheel!
SEARS Takeaways – Paper is an opportunity/shippers feeling a bit bullied - The South East Association of Rail Shippers meeting last week in Savannah featured an interesting deep dive into the state of PTC by Norfolk Southern's Lisa Wilson (Director ATCS) and an interesting shipper vibe.  On the one hand, it is clear that the paper/forest products business is back and no longer "playing out the string".  It's not the return of print media, despite my one-man efforts (couldn't find a newspaper anywhere in Savannah, BTW.  But that's OK – nothing of note has happened in the past week, right?).  It is, as the major article in the Sunday Times Business section called it, "The Great American Cardboard Comeback".  Retired CSX President Clarence Gooden. Amid his usual funny banter, showed the famous future-predicting clip from "The Graduate" ("plastics, Benjamin") – and said that now, 50 years later, the future is paper.  And I believe he is correct.  This is an area not just of secular commodity resilience but also of market share recapture potential; it's also a further sign that e-commerce is, so far, an opportunity for rails.  To that end, there seemed to be no panic about PSR and current rail service (and BNSF's head of Industrial Products, John Miller, furthered Matt Rose's ongoing dialogue about the benefits of certain unbalanced businesses, as well as of growth Capex, even showing a video of – horrors – a new yard in Tulsa!).  However, it is equally clear that the raised assessorial charges are more than a thorn in shippers' sides; furthermore, NS' claims to be more collaborative – certainly less public – on demurrage, etc than CSX are not fully believed by big paper shippers. We could see some of this play out in DC (as it's clear the STB has this issue in their sights, with reports and rumors suggesting 200-400% increases and demurrage as a "profit center"). 
Big – Bad - Data – IANA released its intermodal volumes for February and, like the AAR's, it wasn't pretty: Domestic down 4% (containers down 5%!), international down 2.4%.  There's a lot going on, of course – weather, trade, Chinese New Year, the economy (February manufacturing down 0.4%) – but truck tonnage (not units) was up 5.4% for last month.  On the weather, there has been the usual investor over-focus on the near-term effects of the flooding in the Midwest….but it has been bad, in Nebraska and now Missouri.  The FRA declared it an "Emergency Event" – for me it will be a good, if early, test of rail resiliency.
Drivers: Hyping the hypesters? Speaking of trucks – Q4/18 driver turnover was 78% in big fleets, a 10-point YOY improvement.  Now, any business with a turnover rate of ¾ of their forward-facing employees is a hard one to manage – but for truck-load carriers, that's actually pretty good….FY2018 levels of 89% reflect the mid-year ELD (etc) capacity crunch….BUT, it was only 2 percentage points worse than in 2017.  This leads me to wonder – was it all just….hype?
Investor news – three relevant nuggets from the last week:
Status quo on quarterly reporting – despite calls from politicians, etc to look into reducing earnings reports to semi-annual, the submissions from investors, companies (including FedEx) and auditors to the SEC suggest that although "short-termism" is an issue, quarterly reporting retains broad support.

Speaking of FedEx, Chairman Fred Smith (during the earnings call following disappointing results) snapped at one analyst/questioner that "all Wall Street cares about is 'give me the money'".  Of course, there is some truth to that (see my Quixote-Esque fight on rail Capex and ROIC versus the "Cult of the OR") this merely perpetuates the myth that all investors are short-termists (and thereby ignoring, among other facts, the massive rail Capex boom of the 21st century).

Pershing Square's Bill Ackman, Hunter's backer into the CP, has seemingly sworn off activist investing, according to the WSJ….but rail and other HQs shouldn't relax too much – there are still plenty of other fish in the activist ocean.
Ag transport news – three kernels from the past week:
Louis Dreyfus, the trading house and breeding ground for many rail/Ag managers, reported a turnaround positive earnings result, showing that the volatility, especially in soybeans, has been good for at least somebody….

China's trade fight extended to Canada – with a ban on canola imports (a $C2.7B product).  What a world….

Last week's congressional hearing revealed US grain share lost to Japan due to the US opting out of TPP (share lost to Australia, among others)….
AMLO turns his sights on the rails? A long political tradition in Mexico has been to blame the "Yanqui" (not always without cause, to be sure), and especially the "Yanqui railroaders", before the revolution and the subsequent nationalization.  I am not suggesting that's what's happening when the Mexican competition commission ("COFECE") published a preliminary report on "effective competition in the market of freight railway….services regarding certain chemical/petrochemical products….in the southern region of Veracruz" – but the "straw dog" effect cannot be dismissed entirely.  KSU reassured investors (if not editors) in a dense, legalese press release, that the worst-case impact concerned only $3mm in revenues….
Other rail news:
CSX – is finally moving forward, in a scaled-down version, on co-investment plans for the Howard Street Tunnel (Baltimore), and with a scaled-down (but scalable) new hub in Rocky Mount, NC.  Those two decisions are further reversals of the original EHH "March to the Sea" PSR review.  But probably their biggest recent move is hiring Tom Tisa, the well-known (former) CN strategist, as their new VP of ports!

Speaking of ports, there is as yet no resolution on the fight between APM and the Port of LA vs the ILWU on automation.  A decision expected last week was postponed for 28 days.  It's a classic rear-guard stand by the dockworkers (average salary of $131K)….

CN finally closed its TransX dray/trucking acquisition, furthering its supply-chain extension plans….
Working on the railroad – travel plans:  Next week begins another set of major rail meetings – first NEARS in Baltimore starting April 3rd, with NSC's CMO Alan Shaw, a good short line presence, and PSR tied to everything including the Maryland Blue Crabs, followed by the big Short Line (ASLRRA "Connections") Convention in Orlando.
– given all of the news (and another small line, the New England Southern in NH was just purchased by "United Rail" out of Vegas.  This will be the first convention run by the new ASLRRA CEO, the estimable Chuck ("the Raven") Baker.  "Trains" magazine has dedicated its latest issue to short lines.  Given the short line importance to PSR, the segment sales by and planned by CSX (and others- though not yet a "flurry"), and their own value proposition (GWR's January NA volume growth of +3.6% compares quite favorably to the Class One levels) – the huge investor interest in the space will make for some hot times in the sunshine state.
Finally, Etc – Or, in this case – passenger rail in the news!  A spate of reporting on the funny/bad, the ritzy good, and the politically troubling aspects of rail travel, FYI below.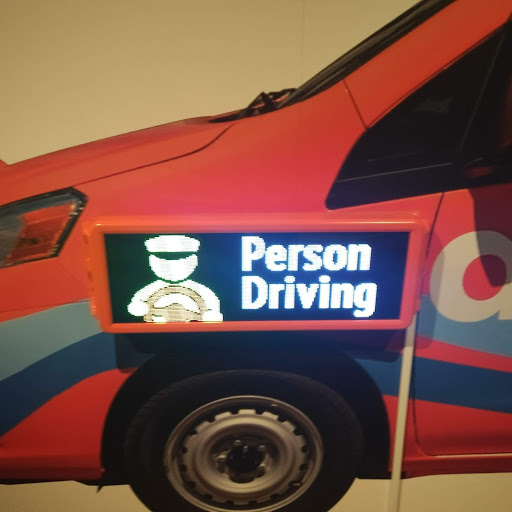 Anthony B. Hatch
abh consulting
www.abhatchconsulting.com
abh18@mindspring.com