Transition your LinkedIn profile from an online resume to a profile that tells your story, and creates context for you and your company. In other words, it should become a marketing and recruiting tool. Here are ten ways to elevate your profile and increase your visibility.
1. Make sure your photo is you alone, up-to-date and professional. If not, invest in a professional headshot. No selfies, please!
2. Add an interesting background image, sized correctly (1584x396 pixels) and maybe even branded to your company.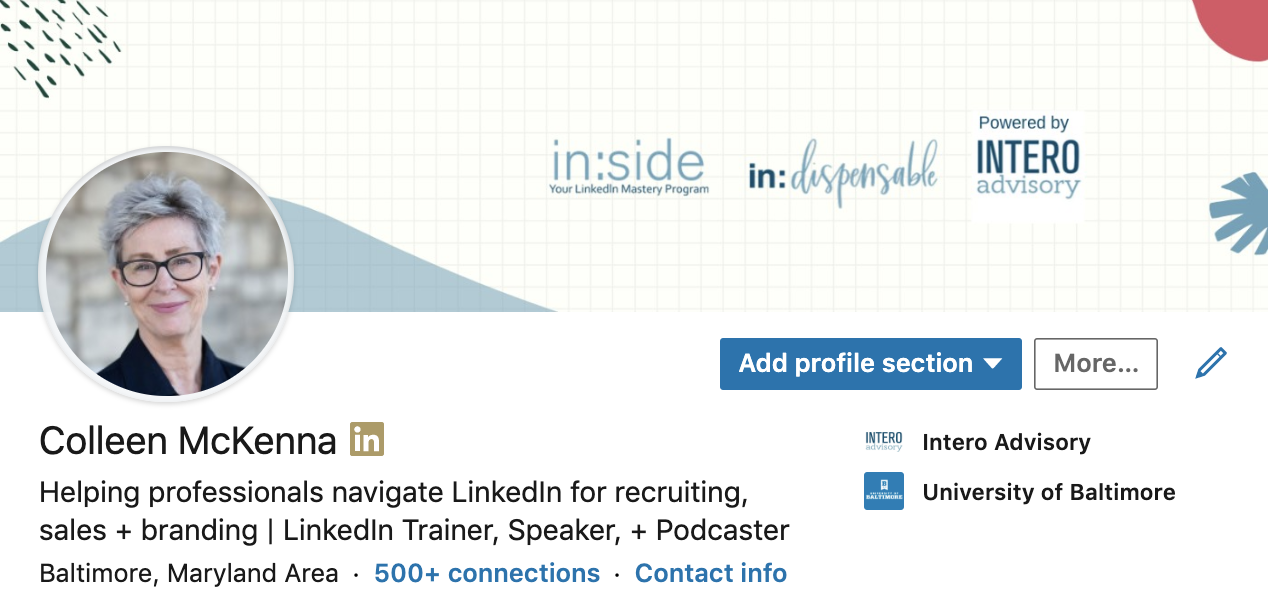 3. Identify 4-6 keywords that describe who you are and what you do. Keywords provide LinkedIn with the information they need to help you connect with people, Groups, opportunities. Think Search Engine Optimization (SEO).
4. Write in 1st person rather than 3rd person. You'll be more approachable.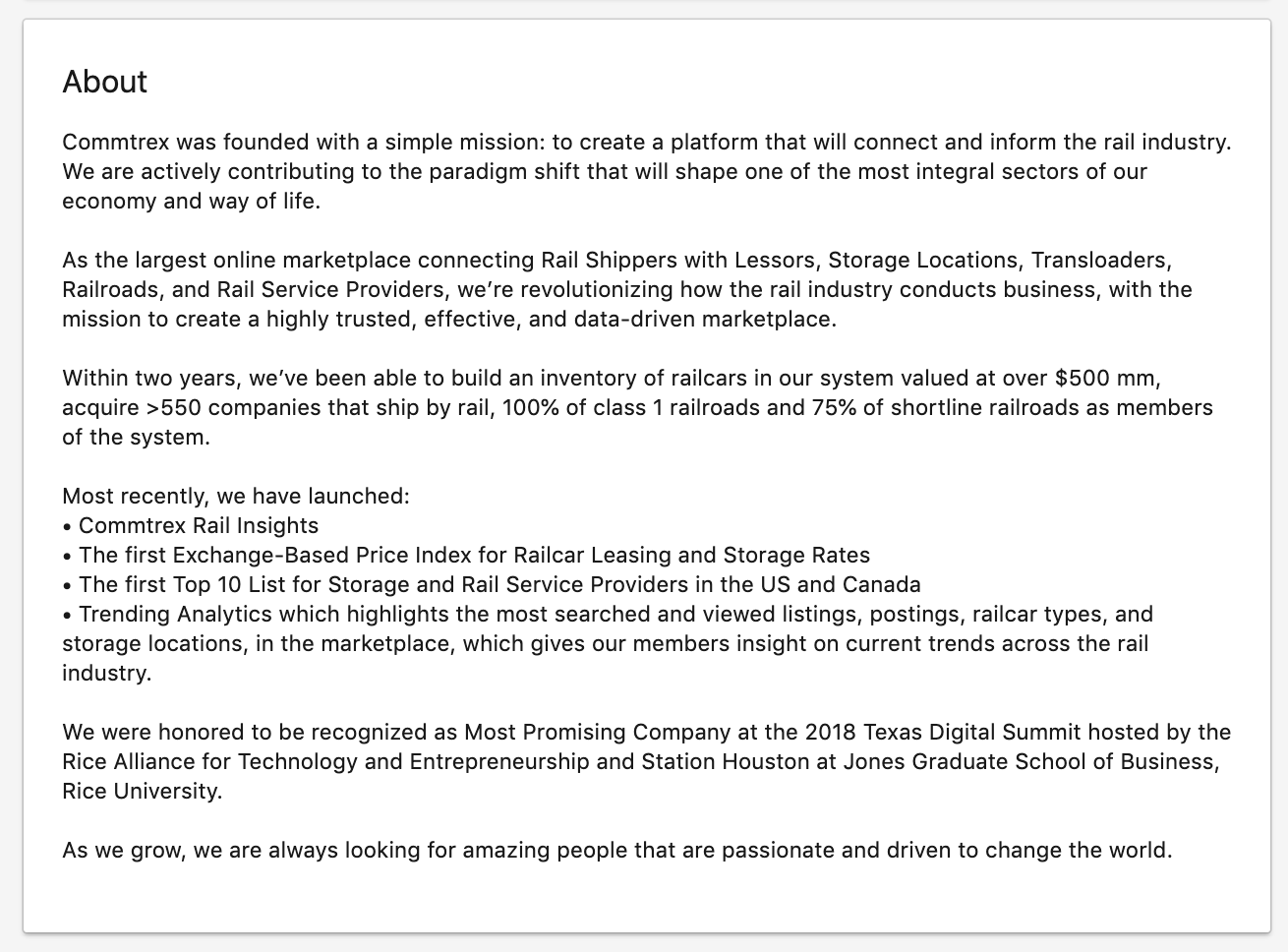 5. Consider weaving your keywords throughout your profile. No keyword stuffing; add to your narrative. 
6. Add to your title and include a tagline or keywords that help people know who you are and what you do. 
7. Add an About section to share who you are, what you do, and why you do it. Remove the buzzwords and talk to your audience (candidates, clients, peers). Be professionally conversational. 
8. Remove the following words: results-oriented, dynamic, creative, strategic, passionate, and motivated. They are among the most overused words on LinkedIn. 
9. Make sure each of your job experiences (Experience section) has a description with keywords added. 
10. Add all appropriate sections.
If you're a private person, adjust some of the features in your Settings & Privacy area to be less visible. We'll cover Settings & Privacy in an upcoming Q&A.
Need help with your personal brand? Join us on in:side.