It is no secret that the pandemic has left many people jobless and in a slump. With over 8% of the US population still jobless due to COVID-19, moving on from your previous employer can seem daunting and disheartening, however, you are not alone and we are here to help!
When I was laid off officially at the end of June, it was one of the hardest things I have ever had to go through. The last thing I wanted to do was share it with the world, starting with updating my LinkedIn profile. However, taking that first step is essential in attracting new opportunities. 
There are many areas of your LinkedIn profile that may be connecting you to your past employer. In order to fully move on (and get a fresh start), here are the five areas to remember in order to attract new opportunities to LinkedIn profile and land your next job!
5 Areas To Remember
There are five main things that you must do once you leave a company:
Change your email address

It may be the case that your work email is currently attached to your LinkedIn profile. It is always great to have a professional email, rather than a personal as your primary point of contact in order to appear more credible. However, you want to make sure you are getting all of those job opportunity emails and recruiter messages, and if your LinkedIn profile is still attached to your old company email, that won't happen!
To change this, you will want to go to your settings by clicking on your photo on the upper right-hand side of LinkedIn and going down to Settings and Privacy.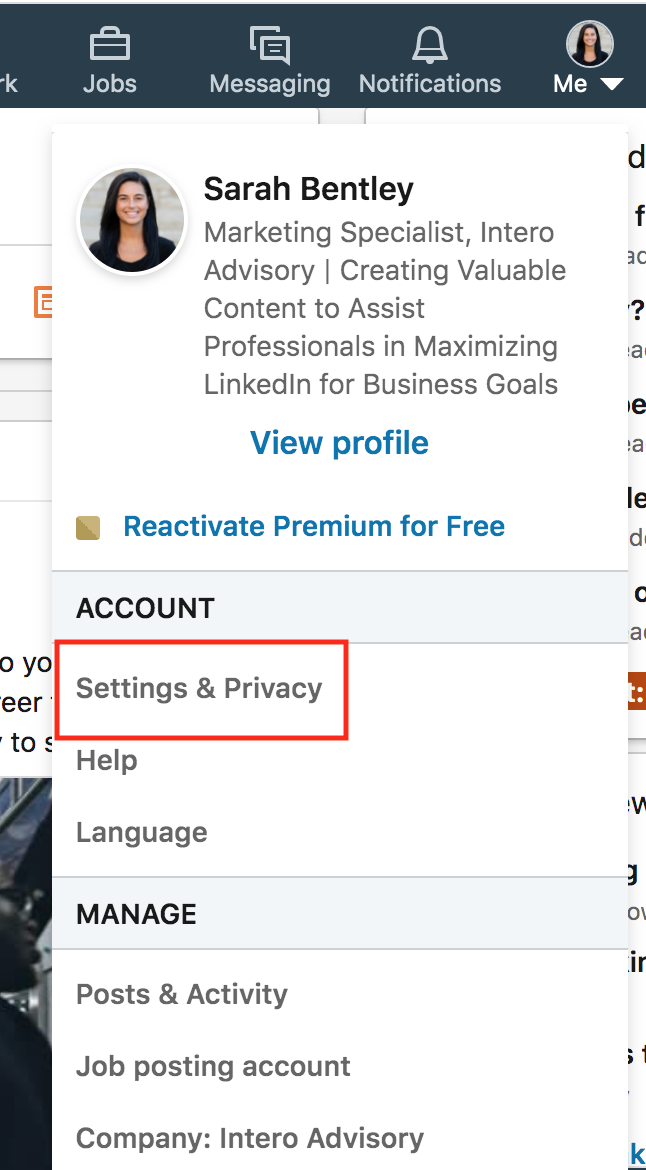 Next, go to the account tab and click Email addresses. You will want to first add the personal email or email of your choice that will now be linked to your LinkedIn. This email will be where you receive updates going on in LinkedIn to your account, as well as how you sign in. You will have to verify this email in your email.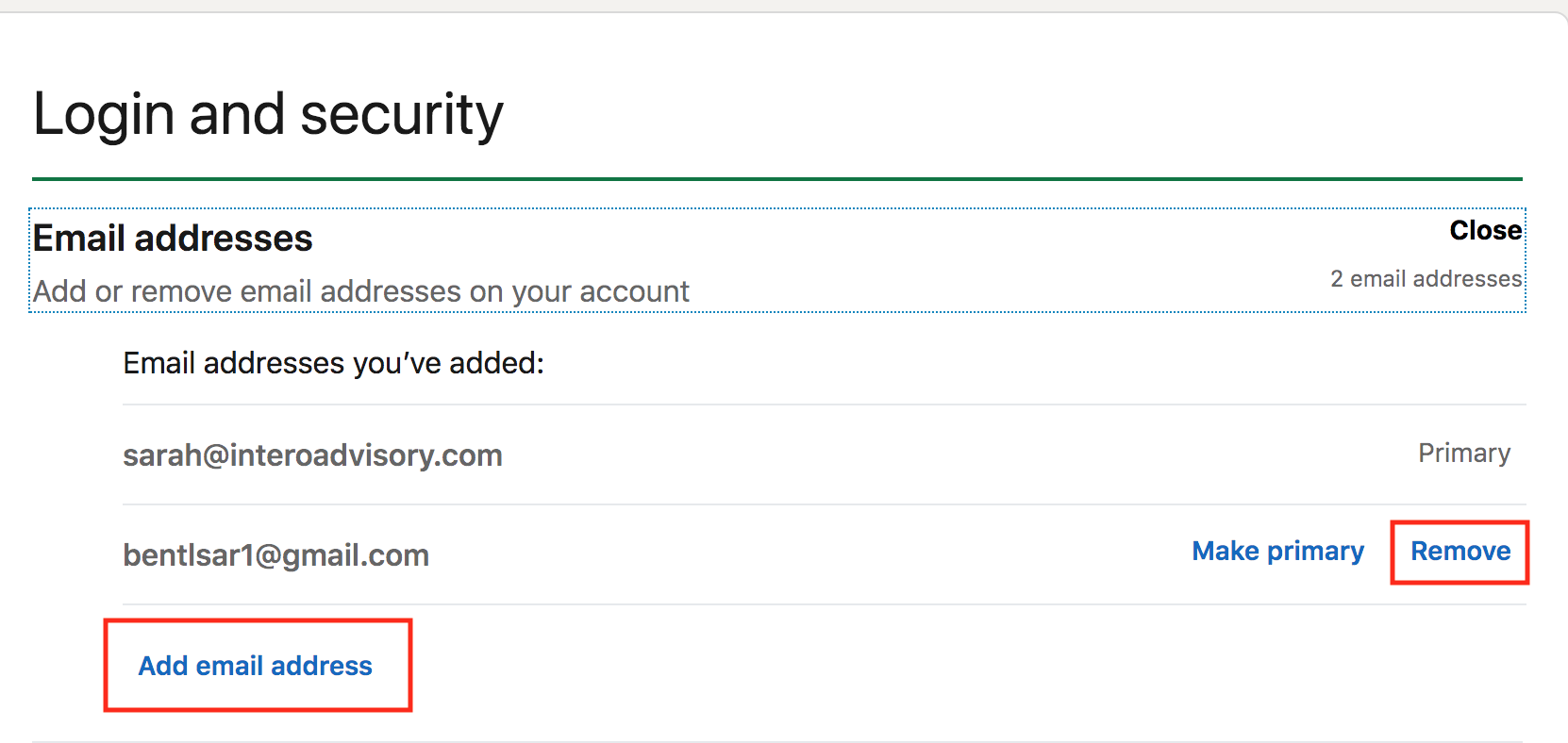 Next, delete your previous email address associated with your past employer.
This step is essential to do first so that you do not lose access to your LinkedIn account once you discontinue using your work email. It can also be a point of contact for potential employers looking at your profile, so you want to be sure you don't miss any opportunities!
Edit your contact information
The next step in updating your profile is to edit your contact information. To do this, head to your profile and click on the blue pencil icon just under your background image. 

Once your pop-up window appears, scroll all the way down to the bottom to where you see contact info. Click on the blue pencil next to that field. Be sure to update any dated information here, and add in any new information that you would like potential employers to have. This can include your phone number and other websites that showcase your work. Be sure to click apply and then save on the original pop-up window.