Media, whether it is video, powerpoints, samples from your portfolio, or links to your full portfolio or personal website allows you to visually showcase your abilities to people who may be visiting your profile. Adding media makes your profile much more detailed, enticing, and multidimensional.
You can now also feature your best media in the feature section of your profile, which allows for your media to not only sit in your experience section but also at the very top of your profile as well, so it is one of the first things that people see. 
To add media to your experience section, begin by scrolling down to the desired experience you wish to add to and click on the blue pencil next to that job.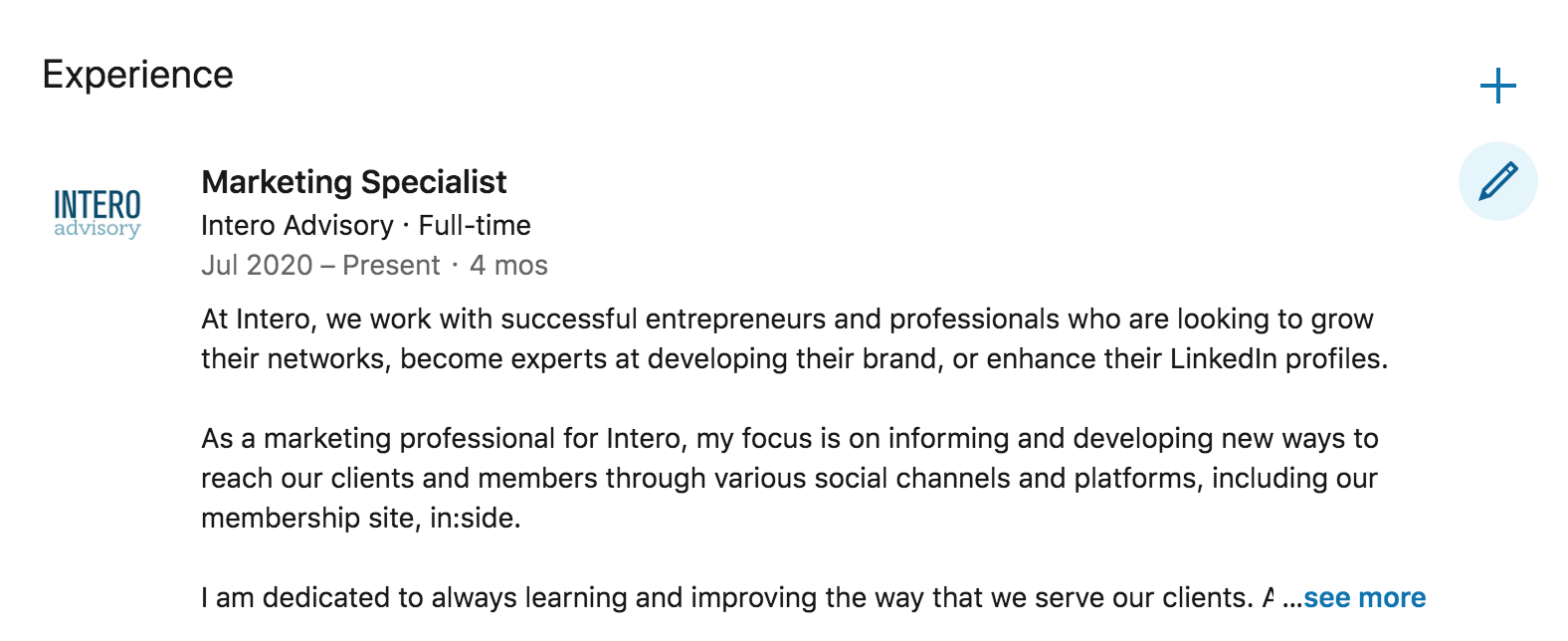 If you are uploading media or a link, be sure to click on the corresponding button. Then, upload your media or add your link. Next, you will get to preview your media, give it a title, and add a description. Be sure to double-check the description if you are adding a link because it will automatically pull information from the site. A description is necessary to give an explanation of the media and entice viewers to click!