Choosing a New Location for your Company
There are many considerations when choosing a new location. Access to suppliers and consumer markets, utility infrastructure, real estate, labor force, incentives, and transportation alternatives are just a few of the major site selection criteria that companies must evaluate.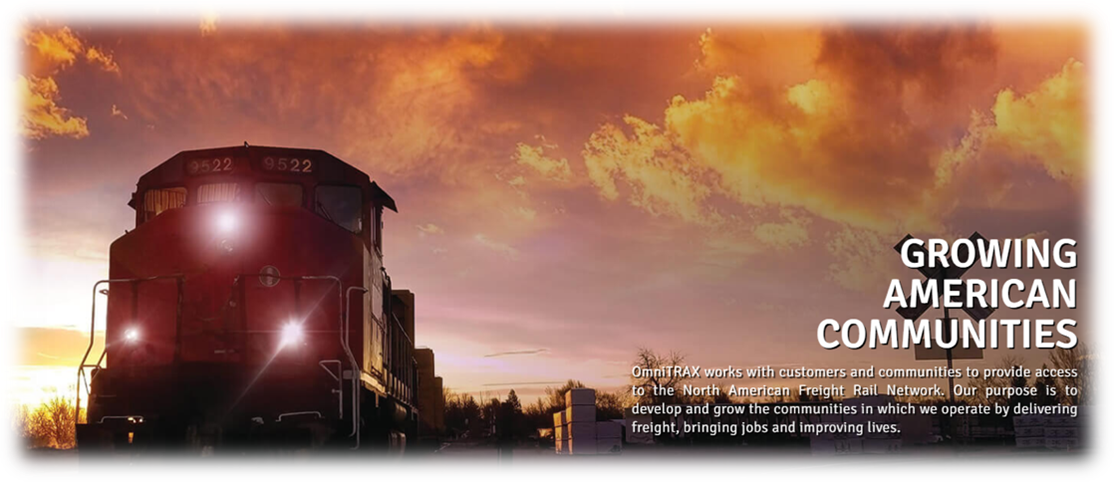 Railroads have long been leaders in creating and growing American communities. Most of the United States developed only after rail lines were constructed, providing connection between regional nodes of commerce and outposts in today's rural America. Since the creation of the North American rail network, railroads have been responsible for helping locate many of the country's manufacturing companies to the communities in which they now call home.
For rail-served companies, transportation providers like OmniTRAX and Class I Railroads employ knowledgeable professionals who can assist you in making its site selection decision. Industrial Development representatives work at the intersection of customer and community to ensure rail customers are siting their facilities in welcoming communities that seek to embrace rail-related growth. These representatives work closely with the communities to understand available sites and connect prospects to community leaders who often assist a project to completion.