When shippers look for door-to-door, port services, drayage, warehousing, or would like recommendations on how to improve operations with multimodal solutions, the experts at Commtrex create a customized plan to help them reach their short- and long-term goals.
Full-service intermodal solutions.
Rail shipment and fleet management services.
The most extensive network of transloaders in US, Canada, and Mexico.
Identify secure container yard storage.
Coordinate final and last mile warehousing services.
End-to-end logistics provider across rail, truck, vessel, and air.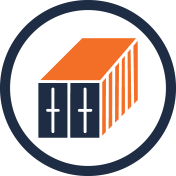 With access to a broad network of container companies, Commtrex helps customers review and compare prices to simplify renting or buying a shipping container.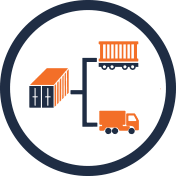 Transfer freight containers between modes of transportation at intermodal hubs to improve efficiency, reduce spend, increase capacity, and promote sustainability.
Rail is the most cost-effective mode of transportation for most long-haul freight, and intermodal shipping provides companies access to rail even when their facility or their customer's facility doesn't have rail tracks at their door. Commtrex has an extensive intermodal network across North America and provides additional value-added services such as rail fleet management, full/self-service transloading solutions, and shipping container storage.
Crossing the border with your freight can be difficult and often a hassle for many shippers. Using our intermodal solutions, shippers have a variety of practical options to ship across the border.
Request Intermodal Shipping