Commtrex is a tech-enabled rail logistics provider with a team of experienced rail professionals, an extensive network of partners, and a best-in-class technology platform that simplifies freight by rail and creates a competitive advantage.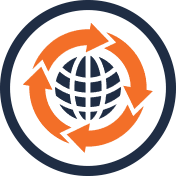 Reduce costs and develop improvements by partnering with us to manage your rail program as an extension of your team.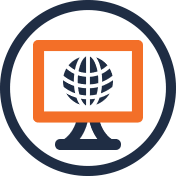 Eliminate blind spots and identify inefficiencies through customized reports, scorecards, and dashboards, delivered daily.
Request Logistics Services
Logistics companies serve as a link between all parties involved in managing a shipper's freight movement. Logistics service providers can play a key role in the movement of bulk materials and finished goods. Commtrex has partnered with railroads, transloaders, warehouses, terminals, ports, storage facilities, and many other providers to ensure that shippers have the tools they need to manage a highly effective and reliable freight logistics program.
Shippers should work with logistics service providers that create solutions tailored to their requirements, anticipate potential challenges, keep them informed on the status of their freight movements, and understand the optimal strategy for executing supply chain objectives. At Commtrex, we pride ourselves in working with partners that provide first class logistics services, and we strive to make freight movements a seamless and hassle-free process so shipments get to their destination in a timely, affordable, and reliable manner.
Logistics services are the backbone of freight management and transportation. Our logistics service connections can assist with ensuring the efficient movement of bulk materials and containerized freight from origin to destination. Commtrex has aligned itself with dependable and reputable partners, making it easier for shippers to navigate the movement of freight by rail throughout North America.
While there are a number of different services related to the movement of freight, they all share a common goal: to ship freight as efficiently, reliably, and economically as possible. Experienced and knowledgeable logistics service providers can save shippers time and money, which is why shippers continually leverage Commtrex. Instead of worrying about when their freight will arrive at the destination, shippers can focus their attention on growing their core business.
The North American rail network is responsible for moving an increasing amount of freight every year. Railroads are constantly adapting to the dynamic supply chain needs of shippers by reinvesting into their infrastructure and by working with new technology partners such as Commtrex. Our mission is to simplify the movement of freight by rail, which will assist shippers with optimizing their supply chain and transportation programs.
Request Logistics Services